No-touch delivery and collection
Touchless from delivery to collection
Groundfloor™ smart delivery lockers utilise a touchless delivery to collection process, offering a complete hands-off transaction from start to finish. Our systems – a combination of smart parcel lockers, award-winning software, and customer service – were designed to optimise speed of delivery while providing security and convenience to delivery recipients. 
In the midst of a virus outbreak, touchless delivery and collection has proved far more necessary than we had imagined. Touchless processes are an important move towards the care of our wider community. Groundfloor's complete, no-touch delivery and collection process supports couriers, building staff, and occupants and keeps every delivery secure.
Building security is also improved with the provision of touchless delivery and collection through automated delivery management. With lockers able to be located outside under shelter, visitors travelling through the building can be kept to essential personnel only. This is of critical importance at times of extreme health or security precautions. This is also a typical concern for many developments in regards to general daily use. Limiting unnecessary visits through buildings is also highly beneficial for reducing building traffic and lowering operating costs associated with lift maintenance and building wear and tear. 
How touchless delivery and collection works
Deliveries can be made without using the touchscreen, via our mobile app
Digital-signature feature eliminates the need for personal interaction
Collection QR code is automatically sent to recipient, who scans without needing to touch the screen
Locker door can be closed with a gentle elbow-nudge
Our 'no-touch delivery' features
Groundfloor's no-touch delivery features were initially designed to make deliveries even faster, but amid coronavirus precautions, the features take on a whole new context. Deliveries can be made via Groundfloor's mobile app, without the need to use the shared touchscreens.
We encourage use of our free-to-use courier mobile app (available for both Android and iPhone). Registration is quick, and use of the mobile app to make deliveries also increases delivery speed and ease-of-use. Being easy-to-use remains of utmost importance to us at Groundfloor since we are first and foremost a software company. 
Groundfloor software ensures every delivery is also highly secure and fully traceable. When each delivery is made, whether via the mobile app or kiosk touchscreen, a unique Digital Signature is created and assigned to that delivery. This Digital Signature provides more accountability than is currently available with manual signing processes. It ensures utmost security and traceability of every item.
The Digital Signature feature also saves couriers time and eliminates further physical interactions, since it replaces physical signatures. Benefits of this also extend to recipients and building staff who need not be interrupted to sign for incoming deliveries.
How our 'no-touch collection' works
In response to the COVID-19 issue, the Groundfloor™ team fast-tracked a software update to enable no-touch collection as well. The way it works is simple. A QR Code is sent with the automatic delivery notification. Recipients may now scan this code at their Groundfloor™ lockers to retrieve items rather than type their six-digit code onto the touchscreen.
Locker doors also automatically open and can be closed with a gentle elbow-nudge, providing a complete touchless transaction process from delivery all the way through to collection.
Whether Commercial, Residential, Retail or PBSA, Australia's top buildings use Groundfloor™
Who needs touchless delivery and collection?
The touchless delivery and collection process Groundfloor™ provides is essential to situations in which:
No one is available to collect important supplies, equipment, etc

A contactless transaction or transfer of items must take place

Foot traffic throughout a building must be reduced or removed

The building has high security needs
How quickly can I implement this solution?
Groundfloor™ parcel management solutions can be implemented very quickly! All you need is regular power at the site. Yep, that's all! The Groundfloor™ sales team will help you find the adequate sized solution for your needs. The only choice you need to make is which style suits you. Start the conversation now at your workplace or apartment and don't hesitate to get in touch with the team at Groundfloor™ to find out how easy it is to make the change.
Groundfloor™ lockers are modular and easy to install. We'll help you choose the setup to suit your resident's needs.
You can also choose your Groundfloor™ look, from luxurious elegance to distinctive vinyl wraps. Whatever your statement, Groundfloor™ will seamlessly become part of your building.
Learn about parcel lockers for: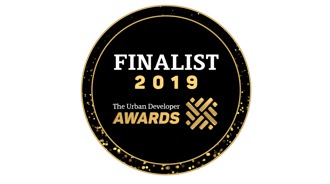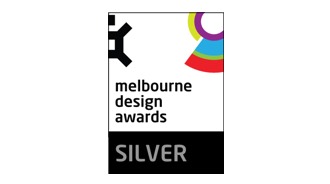 Fancy a Groundfloor™
in your building?