Smart Parcel Lockers for Commercial Buildings
A smarter, more sustainable way to manage deliveries
Groundfloor™ parcel lockers for commercial buildings are changing the way businesses across Australia & New Zealand manage their deliveries. Smart automated systems improve building operations, support return to work and help achieve sustainability targets. Tenants enjoy the convenience and privacy of receiving deliveries through a centralised, secure commercial parcel locker system. Courier interruptions are eliminated and replaced by a contactless solution for parcels, mail, dry-cleaning, and concierge services.
Drive Your ESG Strategy Further
Environmental, Social, and Governance (ESG) initiatives are now a crucial part of ensuring a commercial building's long-term value and resilience. Groundfloor™ is committed to educating Australia and New Zealand's property sector on how to reduce Scope 3 emissions, lower building life-cycle costs, and help create sustainable cities.
Touch-free delivery and collection
How our parcel management system works
Couriers and staff deliver straight into your Groundfloor™ lockers
Recipient automatically receives a QR Code or pin for 24/7 collection
Recipient collects secure parcel at their own convenience
No signatures required!
Groundfloor™ provides a digital-signature for every delivery and collection transaction. This means no one needs to physically sign for deliveries. Digital signatures are accepted by all courier companies and provide complete traceability of every transaction.
Business mail and parcels
Commercial parcel locker systems can be used to streamline deliveries, improve mailroom operations or introduce a desirable amenity. 
Streamline delivery of bundled mail, business and personal parcels to one

central delivery point

in your building. All couriers will be directed to this location including Australia Post 'posties', improving courier flow in and around the building.

Improve mailroom operations by installing a Groundfloor™ system to extend delivery and collection times and reduce labour costs. 

Create a

sought-after amenity

 by allowing tenants to have personal parcels delivered to work via a commercial parcel locker solution.
Dry cleaning & concierge services
Add smart dry cleaning or automated concierge services to your parcel locker for business to offer tenants a truly premium service.  
Dry cleaning lockers can be added to your existing system or you can create a standalone locker system in or near the End of Trip Facilities. 

Dry cleaning services are available through our partner, iBag, or we can onboard your preferred service provider. 

Whatever your preference, tenants can order and pay for dry cleaning services using the iBag app or your building portal app.

Automate concierge services to extend availability. Utilise contactless exchange for services such as shoe shine, fresh flowers, car wash, and much more.
Our Lockers
Groundfloor™ parcel locker systems are modular and easy to install. We will tailor the set-up to suit your building's needs.
You can customise your look, from luxurious elegance to distinctive vinyl wraps. Whatever your statement, Groundfloor™ will seamlessly become part of your building.
Why work with Groundfloor™
Our collaborative approach together with a commitment to integrated solutions sets us apart. We provide the software, parcel locker, and database solution to automate management of a wide range of deliveries. Our team will guide you through site preparation, installation and on boarding of residents. We also ensure preparation and onboarding of all couriers.
Groundfloor™ is the complete solution for all your delivery needs including parcels, dry cleaning, food deliveries and other concierge services

Our 6-star customer service team is available 7 days a week!

Groundfloor™ delivery locker systems are fully integrated with leading portal providers supporting sign-ups with no additional resident app required

We facilitate building access with no courier fobs required

Space efficient lockers with the smallest footprint on the market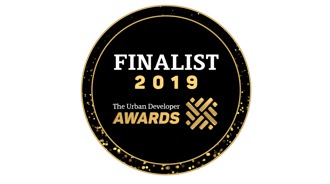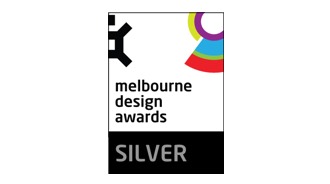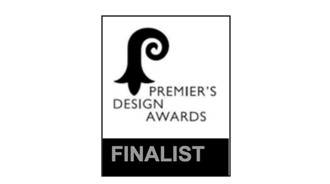 Tenants love parcel lockers for business
Like the end of trip facilities in many commercial assets, parcel lockers for business are increasingly becoming a must have amenity. Delivery locker solutions offer tenants and employees a premium service and convenience that makes coming to work even more enjoyable. There are no more trips to the post office and no more sharing shopping secrets with colleagues. Office staff no longer have to share lifts with courier delivery trolleys. Parcel lockers for office buildings ensure contactless pick up that fits into tenant's schedules, not the other way around.
Smart parcel lockers improve sustainability
Smart parcel lockers for business help commercial assets achieve their sustainability targets. Currently, high delivery numbers are contributing to congestion in building lifts, foyers, parking bays, and mailrooms. Congestion in parking bays adds to traffic emissions as couriers circle the block waiting for limited parking space to open up. Whether your business is in the Sydney CBD or a more remote part of Australia, parcel deliveries are problematic without smart parcel lockers. Providing a first-time delivery every time reduces building and traffic congestion as well as C02 emissions.
Fancy a Groundfloor™
in your building?